International Entrepreneurship School – FABIZ

Second Edition
⋅10 – 16 September 2023, Predeal⋅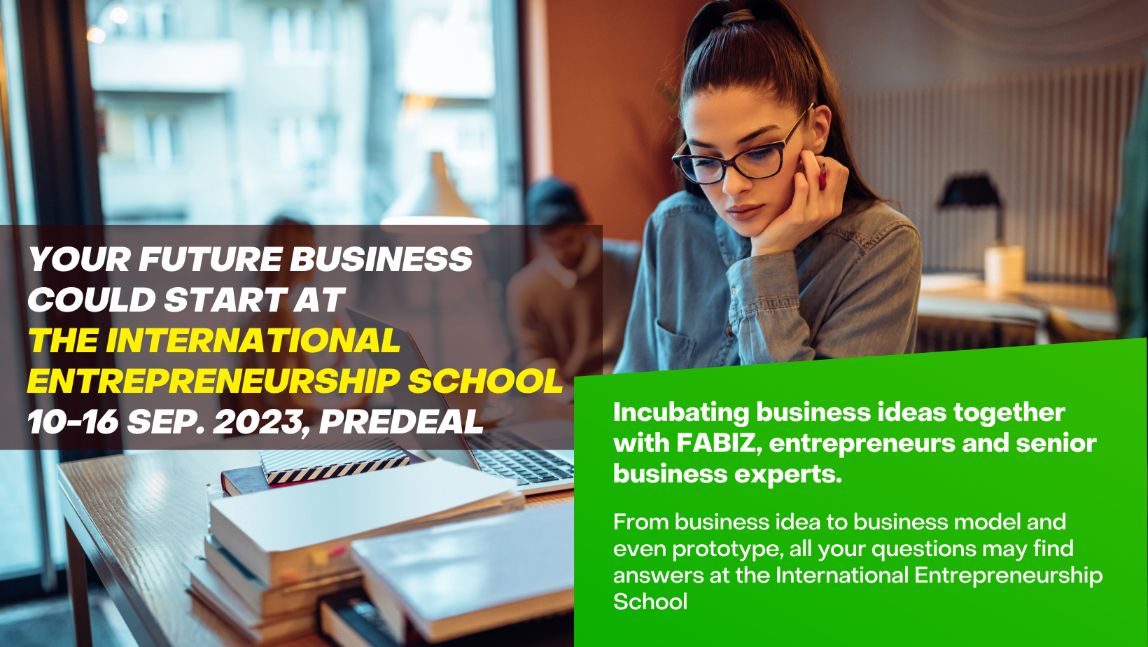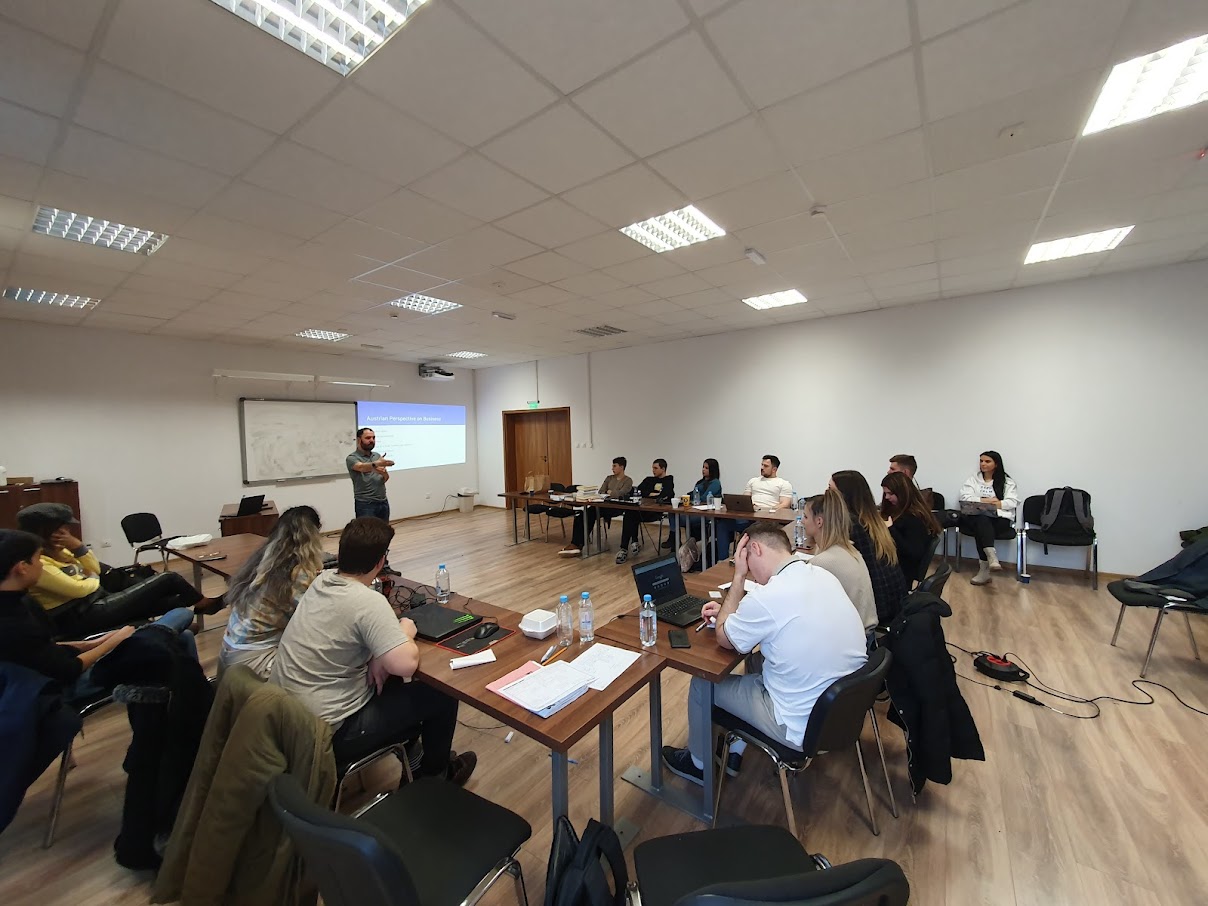 What are we doing?
The Faculty of Business Administration with Teaching in Foreign Languages (FABIZ) is organizing the "International School of Entrepreneurship" event between September 10-16, 2023, in Predeal, addressed to students and graduates of higher education (alumni) who want to develop their entrepreneurial skills.
We want to set a benchmark in this area of pre-incubation and mentoring of future entrepreneurs.
What we aim from our Entrepreneurship School is for you to learn how to steer your business idea into reality and, then, build a working business model ready for scaling. This path is valued also by investors that you may pitch for your startup as well as by corporate employers who search for their future intrapreneurs.
Our 6-days schedule includes engaging sessions with entrepreneurs and business experts on the following topics:
Kick-off: Unpacking the Entrepreneurial Mindset

Exploring the Problem-Solution Fit

Ideation Techniques and Design Thinking for Entrepreneurship

Introduction to Design Thinking

Lean Startup 101: Building, Measuring, Learning, and the MVP

Decoding Your Customer: Building the Ideal Customer Profile & Buyer Persona

Proving the Hypothesis: Customer Validation Techniques

Guiding the Ship: Financial Planning for Startups

Winning Hearts and Minds: Pitching Your Idea

Scaling Up: Sales and Marketing Strategies for Startups

Startup Funding: Exploring Various Routes for Capital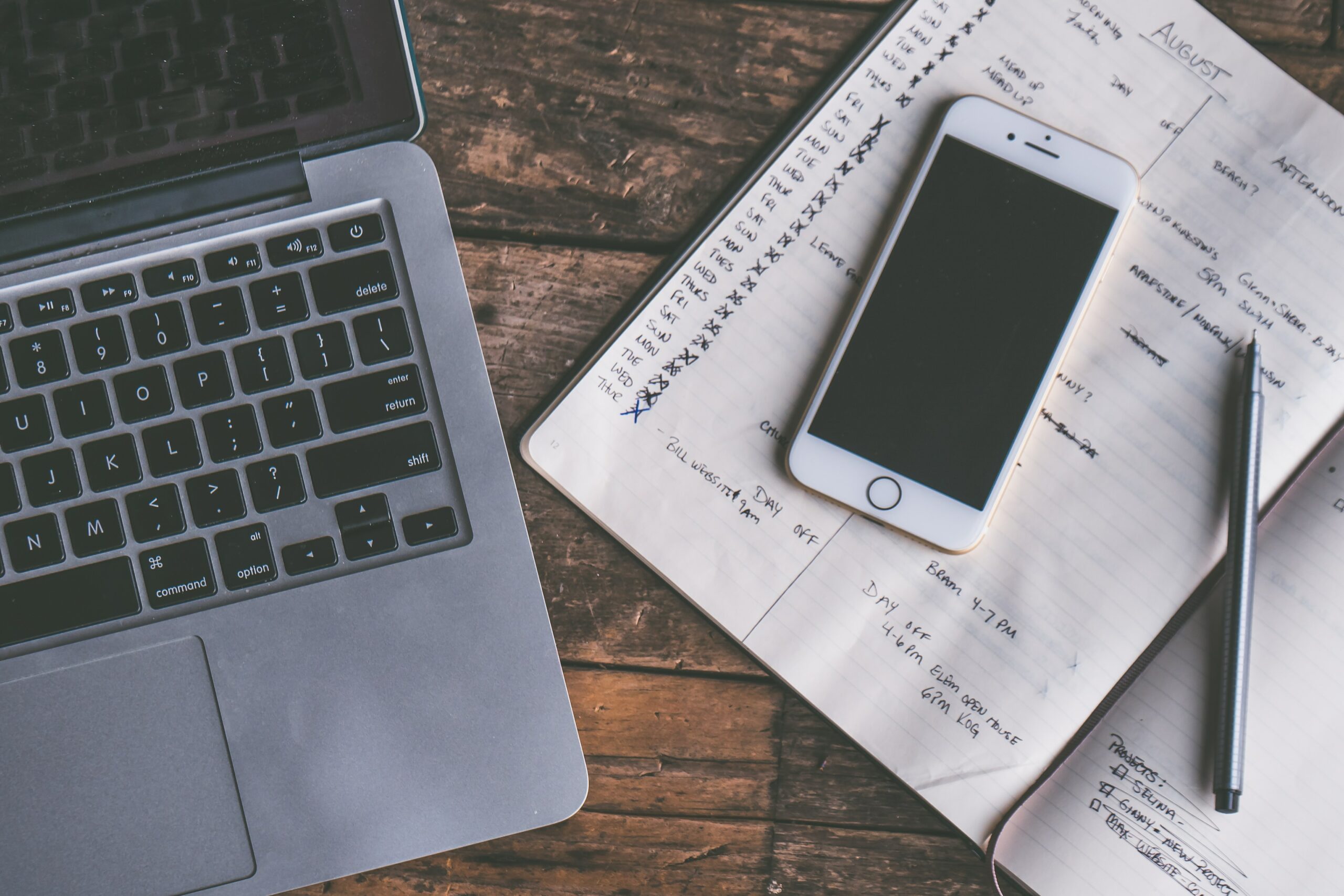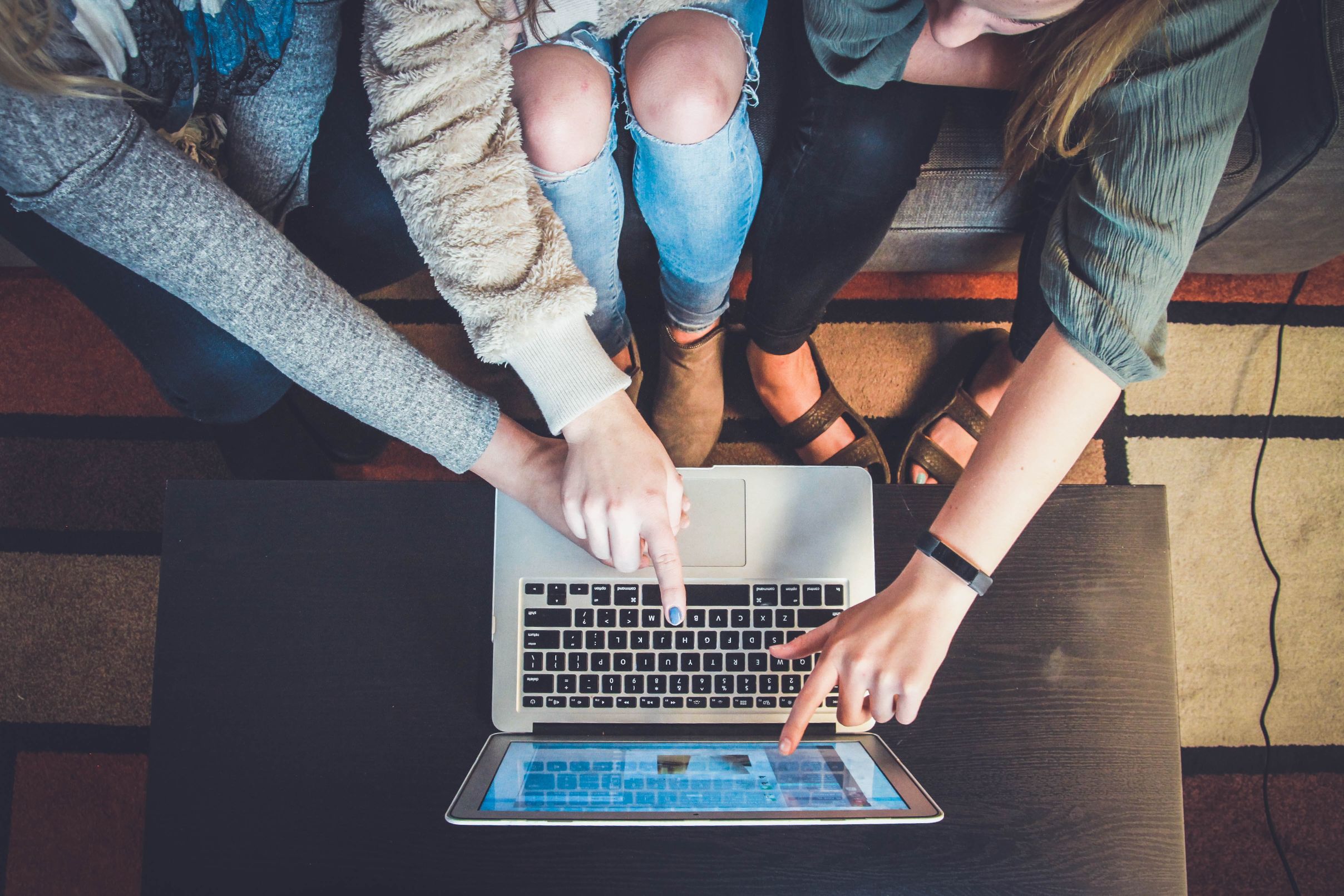 Each session is designed to help you acquire and apply specific techniques that will further help you during the week sessions and then, in your business.
What to expect from such sessions:
Direct interaction with lecturers, not a simple unidirectional information transfer

Inspiration from seasoned entrepreneurs that will attend the sessions

Learning by experience in the class together with your peers

Team alchemy that would help you boost your perspective on what you could achieve
Event Facilitators
The International Entrepreneurship School Is An Event Developed In Partnership With The Business Environment.
The Event Program And Collaboration With The Business Environment Are Facilitated By:
How to apply?
Send us your BIO!
The registration fee is 1,000 lei.
The rate includes the cost of accommodation, lecturers' fees, meals (breakfast, lunch, dinner) and coffee breaks.
FABIZ managed to reduce the costs of the event by more than 50% (standard rate 2,200 lei) thanks to the partners who support this project.
To register, send a message to ES@fabiz.ase.ro with a short personal introduction and your contact details. You will be contacted by the organizers to validate your interest in the event and, subsequently, you will receive the data for paying the registration fee.
To benefit from the discount, the registration fee is paid in full, no later than August 30, 2023.
* Students who have established a start-up in the last three years can apply for the scholarship (more details by email)
** Occupancy of seats is done in the order of payment of the registration fee.
***A later payment is allowed up to 3 days after this term, but only after the written agreement received by email!